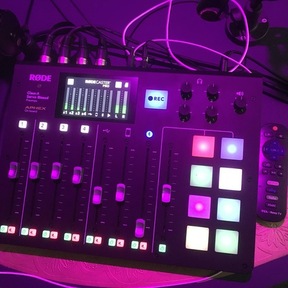 Are you looking to create or elevate your own podcast but don't yet have the tools or space to do so? Let us help you! Our production studio has what you need to create an awesome podcast!
• Fully equipped private studio with mics, mixer, smart tv, cameras & more.
• In-house engineer available ($75/hour)
You can rent by the hour or reach out for more information about our membership package.
$55/hour OR $45/hour for multiple recording sessions
We also offer FREE parking, kitchen, bathrooms, WiFi, lounge areas and additional space throughout the building available to you.
Reply here to book your session with us!
No followed people