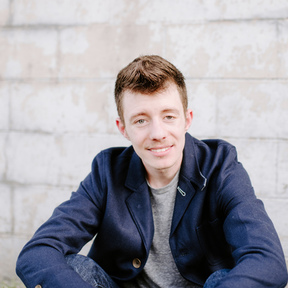 Jackson Zerby is an Oklahoma City based, professional audio engineer with dual degrees in Audio Engineering and Music Business from Belmont University. Upon graduation, he took his talents to Cubides Artist Services in Nashville, TN where he records, edits and produces podcast episodes for the company's professional musician cliental. He additionally executes Cubides' social media communications across multiple platforms. Jackson has quickly become a valuable member of the Cubides team, built close relationships with his colleagues, and now executes these responsibilities remotely from OKC.
Before his time at Cubides, Jackson worked with many Nashville recording studios such as Oceanway, Blackbird and Sound Stage Studio. He gained valuable skills in session prep through setup and teardown for Alice Cooper, Sting and Toby Keith as well orchestral recordings for Call of Duty and Madden among others. He brought a high standard of industry quality via studio maintenance and clientele services. Through the proper execution of recording session and console prep, he has been able to ensure a premiere clientele experience.
In addition to his professional pursuits, Jackson is a trained drummer, studying under the world-renowned drummer, Zoro. He is knowledgeable in and passionate about a multitude of musical genres creating his own playlists on Apple Music and Spotify. Additionally, he writes, records and produces his own hip hop and EDM music. Through both his educational and professional experiences, he continues to develop his unique identity as an audio engineer.
Always follow your passion.
No followed people