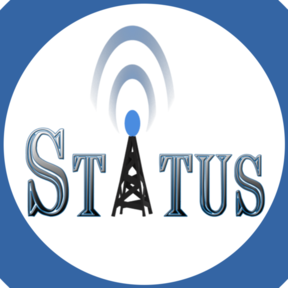 Located in the city of Atlanta just 5 mins from the Airport and 6 mins from downtown Atlanta. We offer a beautiful natural and custom-light space with or without windows. Total space is about 1,600 SF
Bring your guests to a studio you can be proud of! This studio is designed for greenscreen technology (We use Blue). That means that we can do a show with a different surrounding and background EVERY show! We bring guests in via Skype or Zoom as if they were in the studio (Similar to how it's done on CNN). Just get us your sponsor clips or shorts and you can play them live instantly when you're on the air. We also record all shows in HD so you and your guests can always use them. We provide the engineer and all the equipment needed to record or stream your podcast live. Our staff has over 10 years of experience in broadcasting.
We can broadcast through multiple outlets like ROKU, Amazon Firestick, Status Network App and Website, Facebook live, Youtube, Twitter, and more at the same time. We can also broadcast through Instagram live stories from our system (Totally different from using a phone).
We have multiple studios that can be catered to your needs.
We've been trusted to host podcasts for individuals like Rodney Perry, Kipper Jones, Johnnie Cabbell, Tamika "Georgia Me" Harper.
We've had guests such as Stacey Abrams, Vanessa Williams, Sinbad, Donell Jones, Rick Party, Frank Ski, Ryan Cameron, Shooter from L&HH, Zaytoven, Benzino, Lightskin Keisha, Trell "Donk" Webb, Shanrae Price, Victory Boyd, Navv Green, Bone Hampton, Tu Rae, Dr. Anthony Smith, and Karon Joseph Riley to name a few. We try to bring guests back more than once to do new and upcoming shows.
We specialize in helping the inexperienced look experienced!
Included
-Free highspeed wifi
-Free Parking
-Free water
-4 mics (lavalier or Standard)
-On-Air Call-In Line
-Waiting Room
-Kitchen (No Stove)
-Bring Zoom guests into the feed
-Streaming to 2 outlets
-Record full episodes or multiple shorts
-Space for MUAs
-Callbox Entrance
3 followed people